Last night, I reported on Travis Kvapil's car being stolen early yesterday morning.  Well, it's been found.
The theft of the car forced Kvapil and his team to withdraw from Sunday's race at Atlanta Motor Speedway.
The truck and trailer that were stolen, along with the car, drove out of the parking lot of the hotel about 5:30 a.m.
The car was found about 20 miles outside of Atlanta, off the road leading into a suburb. The car appears to be undamaged.  The truck and trailer are yet to be recovered.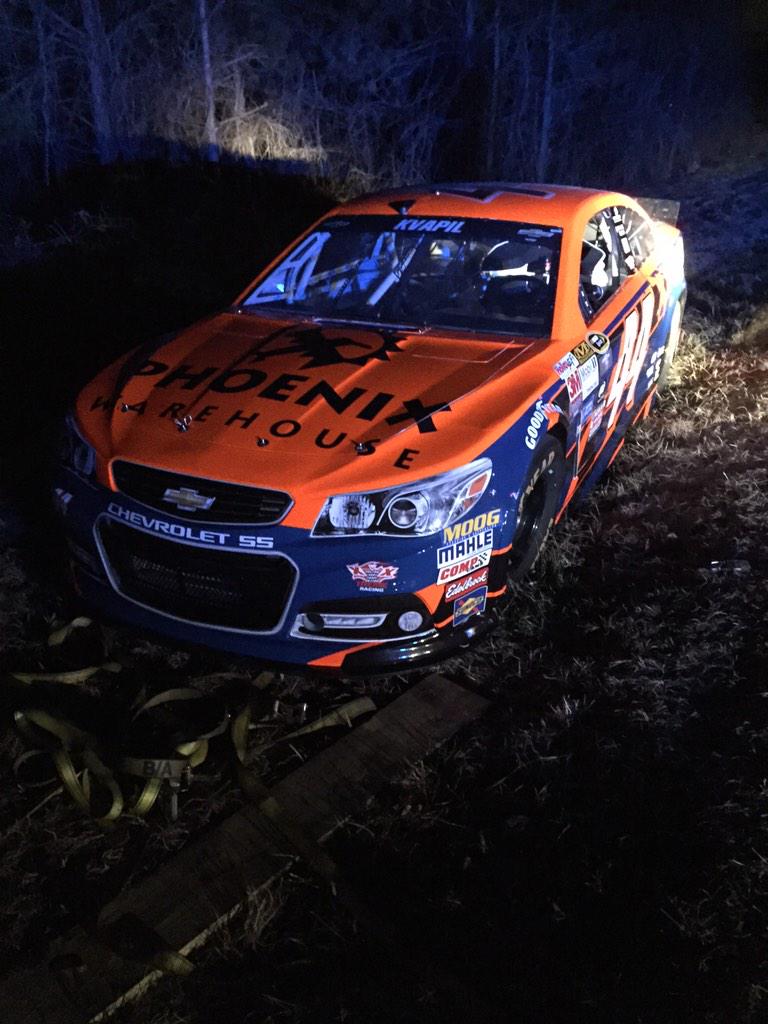 Even though the car has been found, Kvapil still cannot race this weekend – he missed the mandatory Friday inspection, and was forced to withdrwa from the race.  Bummer.